Phone:(65) 6737-3529
Email: stbern.sg@gmail.com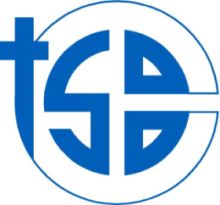 History & Background
Founded in 1971 with active encouragement from Rev Fr Paul Tong who was the Parish Priest.
Registered on 5 May 1971 as an organisation under the Registrar of Mutual Benefit Organisations Act.
Objective
To provide members facilities for securing death benefits for their dependents/nominees in the event of death.
To arrange for a Requiem Mass to be said for the deceased member.
Membership
Open to all Catholics in Singapore who have attained age 16 to 55. However, applicants above 55 years and below 65 years may be accepted under exceptional circumstances as approved by the Management Committee.
Applicants pay an entrance fee of $1 and a monthly subscription of $2 to be members.
Benefits
Nominees or their Beneficiaries will receive a min $500 to a max $1,000 for the bereavement expenses.
At the request of the deceased family members, the Committee will say prayers at the funeral wake.
Requiem Mass will be arranged for all the deceased members at the 3rd Sunday, 11:15am Mass of every month.