Phone:(65) 6737-3529
Email: stbern.sg@gmail.com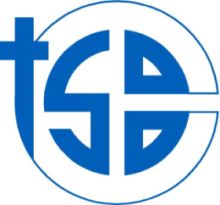 Ministry of Prayers at Wake
Our group came into existence when Fr Eugene Chong (ex-parish priest at the Church of St Bernadette) appealed to parishioners to pray at a wake of a recently deceased Catholic. Teresa Sie and Madelene Wee turned up only to find Fr Chong and Lawrence Lee at the wake. There was a need to form a Wake Group urgently for our parish as most parishes had their own groups.
The search for members willing to pray at wakes and funeral masses began and the group was officially formed in 2002 with Teresa as Chairperson, Madelene as Secretary and Lawrence as Coordinator cum Treasurer.
The group now has 30 members and 5 auxiliary members led by Joanna Ng as Chairperson and Fr Kamelus Kamus, CICM, as Spiritual Director.
Our activities include praying at wakes for God's love, mercy and forgiveness to be bestowed on the deceased, and to render emotional support and consolation to the family and loved ones. We also serve as readers at funeral liturgy, choral singers and render assistance at funeral masses and committal ceremonies.
We fulfill our mission of evangelization that is the proclamation of Christ by word and the testimony of life, by praying for the dead and comforting those who mourn.
As members of the ministry, we meet and pray together every first Wednesday of the month, offering praise, worship and thanksgiving to God for the gift of life and to foster fellowship among members.