Phone:(65) 6737-3529
Email: stbern.sg@gmail.com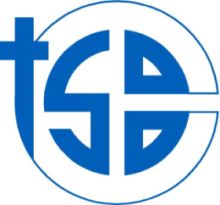 Friendship, Community, Growth
"Where two or three are gathered together in my name, I shall be there among them in their midst."
We are reminded of these words as Mass begins or whenever we gather to worship Him that Jesus is real and present in our midst. But His presence is not limited to Mass or in prayer groups. When any group of Christians meets, Jesus is there stimulating them to grow and develop spiritually and as a community.
The St. Bernadette Ladies' Group offers women of the parish an ideal opportunity for making friends, sharing good times and forming a connection to the Church community. We come from many different countries, but we share common goals and aspirations. We meet, pray, laugh and work together. We reach out spiritually and practically, with a Bible sharing group, a prayer chain and a small-group participation in outreach activities; and we have fun together. Once a month we visit the homes and spend time with the residents. We interact and pray with them. Our monthly meetings may feature a field trip, a cooking demonstration, or a talk on a topic of interest such as local history and culture, handicrafts or nutrition. Potluck lunches or suppers often mark special occasions. We assist with annual projects such as the Parish feast day celebration and making small Easter gifts for the children of the parish. Sharing these activities has given us a strong sense of belonging and many close friendships have formed, making it easier for us to evangelise the love of God to our families, our neighbours and our friends.
It offers to all sisters in Christ all over the world who long to deepen their walk with the Lord, move into everything God has for them, and become all He made them to be.
You are cordially invited to join us every 1st Tuesday of the month at the Parish canteen at 10.30 am for our monthly meeting and fellowship.
"Let the beauty of the Lord our God be upon us and establish the work of our hands for us" – Psalm 90:17