Phone:(65) 6737-3529
Email: stbern.sg@gmail.com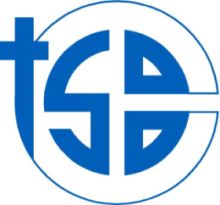 Indonesian Catholic Community (KKIS)
Chaplain: Rev Fr Sambodo Sru Ujianto SS.CC.
Tel: 64740582 ext 108; +65 8157 0473
Main Centre of Activities
Church of St Bernadette
12 Zion Road
Singapore 247731
Administrative Address
1 Chatsworth Road #02-23
Singapore 249745
Telephone:6737 4595 / 93838760
Email: cinta.kkis@gmail.com
Website: http://www.kkis.org
Vision
To become the Centre for all Indonesian speaking Catholics in Singapore and to serve and assist in fulfilling their spiritual and social needs in Singapore.
Mission
To achieve its vision by:
conducting Eucharistic masses, prayer meetings, catechesis/RCIA, visits to the sick, social and recreational gatherings as well as providing counseling and spiritual support to migrants and foreign domestic workers, all in the Indonesian language;
continuous efforts in integrating into the Singapore Catholic church.
Eucharistic Celebration
1st Sunday at 3.30 pm Church of Our Lady of Perpetual Succour
Arman – 9229 5924
2nd and 4th Sunday at 3.30 pm Church of St Bernadette
Herry – 8183 7727
3rd Sunday at 3.00 pm Church of St Mary of the Angels
Reiner– 9818 5853
5th Sunday at 3.30 pm Blessed Sacrament Church
Vinsen – 8161 8343
Agape Hospital Visit and Ministry of the Sick
Rev Fr Sambodo, SS.CC. – 6474 0582 ext. 10
Elisabeth – 9028 9826
Julie – 9794 0717
Ellya – 9838 5407
Catechism: RCIA / Confirmation
New class commences once a year. RCIA class begins after Easter.
Elvina – 9466 8850
Infant Baptism
Infant Baptism is held on January, April, July, and October
Silvia– 8468 7811
Galilea Prayer Group
Every Wednesday 10.00 am – 12.00 noon
Secretariat – 8381 8049
OLPS Charismatic Prayer Group
Every 3rd Saturday 3.30 pm – 5.30 pm
Aries – 9852 7023
Legion of Mary
Didik – 8245 6936
Johanes – 9828 0286
Lisa – 9781 6279
Okkie – 9111 7350
Frans – 9726 3728
Amore Dio Cell Group
Website: http://cg.amoredio.org
Anastasia Nia – 8406 5832
Children's Liturgy
Astrid – 9296 7224
Altar Server
Martin – 9178 2501
Alexander – 8506 4350