Phone:(65) 6737-3529
Email: stbern.sg@gmail.com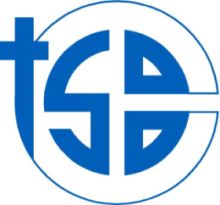 INFORMATION ABOUT INFANT BAPTISM
Some important information for parents on Infant Baptism:
Baptism Preparation
Preparation session for parents and god-parents of children to be baptized are conducted on the 2nd Sunday of the month. The baptism of children is done on the 3rd Sunday of the month. Application forms for the baptism of children must be submitted by the Sunday before the baptism preparation. Late submission will not be entertained and no walk-in last minute applicants will be admitted to the preparation session.
Choosing a God-parent

God-parents must be "Confirmed" Catholics, meaning he or she must have received the Sacrament of Confirmation. Proof of Confirmation, in the form of a Confirmation Certificate or Baptism Certificate showing evidence of confirmation, must be furnished.
Documents Required

a. Child's birth certificate.
b. Parent's Church Wedding Certificate or Baptism Certificate (of at least one of the parent).
c. God-parent's Confirmation Certificate.
No special infant baptisms
Please note that baptism is a community celebration and as such no private request for infant baptism will be entertained. Parents are kindly reminded to plan their child's baptism, including the arrival of guests and relatives from overseas, to coincide with our scheduled 1st Sunday baptism.