Phone:(65) 6737-3529
Email: csb.secretariat@catholic.org.sg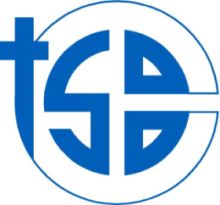 𝗚𝗢𝗢𝗗 𝗡𝗘𝗪𝗦 - 𝗺𝘆𝗖𝗮𝘁𝗵𝗼𝗹𝗶𝗰.𝘀𝗴 - 𝗡𝗲𝘄 𝗪𝗲𝗲𝗸𝗱𝗮𝘆 𝗕𝗼𝗼𝗸𝗶𝗻𝗴 𝗣𝗼𝗹𝗶𝗰𝘆!
We are now allowed to book one Weekday Mass (Mon-Fri) per day. There is no change for Weekend Masses i.e. we can only book one Weekend Mass per month.
Please note there is a 48hr cutoff time for bookings.
The booking of Masses can be done at mycatholic.SG. This change will provide more opportunity for parishioners to come for Mass.
A reminder that Weekday Day masses are at 6.30pm, Mondays to Fridays (except public holidays).
#WeAreStBernadette
​