Phone:(65) 6737-3529
Email: stbern.sg@gmail.com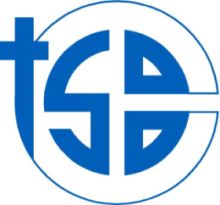 Be merciful just as your Father is merciful.(Luke 6:36)
The scriptures are filled with examples of how to trust in God and ask for His mercy - the psalms; the faith of Abraham and Moses who pleaded and "bargained" with God; the man who persuaded his friend to get up in the middle of the night to lend him some bread; the persistent widow who secured justice from the unjust judge; the Canaanite woman who "argued" with Jesus about her right to His mercy; and the witness of Mary, whose appeal for mercy at Cana led Jesus to perform His first public miracle, thus acknowledging that His time had indeed come.
Pope John Paul II echoes this scriptural message with a new urgency for our own times :
"At no time … especially at a moment as critical as our own – can the Church forget the prayer that is a cry for the mercy of God … The Church has the right and the duty to appeal to the God of mercy 'with loud cries'" (Rich in Mercy, 15).
To Blessed Faustina, Jesus revealed this same message once again. He gave her three new ways to ask for mercy on the strength of His passion : the Chaplet, the Novena, and prayer at three o'clock; and He taught her to transform her daily life into a continuous prayer for mercy. Through her, He calls us all to ask for His mercy.
"Souls that make an appeal to My mercy delight Me. To such souls I grant even more than they ask. I cannot punish even the greatest sinner if he makes an appeal to My compassion (1146) … Beg for mercy for the whole world (570) …
No soul that has called upon My mercy has ever been disappointed (1541)."
Divine Mercy Mission
To promote God's message of Divine Mercy by deeds, words and prayers.
To create and foster unity among Christians through yearly retreats, feast day celebration organised by the Archdiocese Divine Mercy Core-Team.
To render assistance to prayer groups and individuals whenever needed.
To provide a uniform and authentic version of true devotion.
At St. Bernadette Church, the Chaplet of Divine Mercy 'Intercessory Hour' will be held in the Upper Room at 7.30 pm every Tuesday.
Once a month, we will have 'testimonies & thanksgiving' fellowship at the GA Lounge after the Chaplet of Divine Mercy.
You are cordially invited to join us in prayer and intercede for the various needs of the world, our country, our church, our parish and our personal intentions.
Jesus I Trust In You!