Phone:(65) 6737-3529
Email: stbern.sg@gmail.com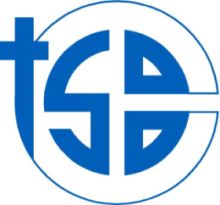 Introduction
The Communion Ministers group in St. Bernadette was first formed in 1990 by Father Joseph Tan. The first co-ordinator for the group was Thomas Chan. Today the group is 26 strong serving the community during Sunday masses and special occasions.
The group consists of men from the congregation above age of 21. Appointment is by invitation only.
Mission
"Just as each of us has one body with many members, and not all members have the same function, so too we, though many, are one body in Christ and individually members of one of another." (Romans 12:4-5)
The ministry is dedicated to share the Body of Christ with their fellow worshippers in the assembly and with those confined to their homes. In doing so, this ministry complements and extends the ministry of the clergy.
Communion Ministers also enables a congregation to share in Communion services when a priest cannot be present for the celebration of the Eucharist.
Finally, Communion Ministers have a ministry to our fellow liturgical ministers, where we share them with the joy and strength our services bring, and so build each other up in love.