Phone:(65) 6737-3529
Email: stbern.sg@gmail.com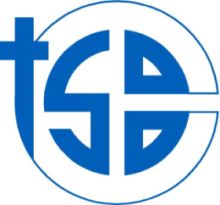 Parish Liturgical Committee
Parish Liturgical Committee Mission Statement
"To enable Church groups involved in liturgical ministries to work together more cohesively. To enhance the liturgy so as to create a greater awareness of the Eucharistic celebration within the Parish, and to provide a conducive environment for meaningful worship for the congregation."
Parish Liturgical Committee Motto
"Sed Desu Dat Incrementum" - "For God gives the increase."
Purpose
To attend to liturgical matters at parish level.
To coordinate liturgical activities of the parish.
Parish Liturgical Committee Membership Structure
The Officer bearers of the Parish Liturgical Committee will comprise of :
the Parish Priest as the Spiritual Director,
Chairperson,
Vice-Chairperson,
Secretary.
The officer bearers will be elected to hold office for 3 years term.
The rest of the Parish Liturgical Committee shall be made up at least 2 representatives from the following parish ministries:
Altar Servers Society,
Music Ministry Committee,
Lectors Ministry,
Sunday School Ministry,
Ministry of Hospitality,
Indonesian Community,
Filipino Community,
Flowers Arrangers,
Chinese Apostolate, and
Communion Ministers.
It is assumed that Ministry Representatives comprise of the Chairperson/Exco of the respective Liturgical Ministries. However, it is preferred that Ministry Representatives are people who are genuinely interested in and possess a love of Liturgy. They should have good communication skills and be able to share their gifts and talents for the good of the Parish, the congregation and the greater glory of God.
Four individuals who are interested in liturgy or are able to assist the PLC in its mission will be invited to join PLC. The names of these individuals may be submitted by members of the PLC for consideration and approval by the Committee as a whole.
Elections of the Parish Liturgical Committee
Only members who have served on the existing liturgical committee for at least one year will be eligible for election. This is to ensure that only person with experience will be elected to office. The position of Secretary is exempted from the aforesaid requirement.
Genuine Communication + Earnest Prayer + Authentic Participation = Effective Liturgy