Phone:(65) 6737-3529
Email: stbern.sg@gmail.com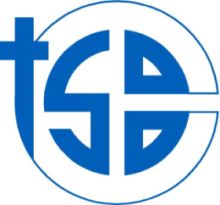 Neighbourhood Christian Communities (NCCs)
What are Neighbourhood Christian Communities (NCCs)?
Neighbourhood Christian Communities (NCC) is a microcosm of the Church having the following characteristics:
One – they are united with the parish and with each other.
Holy – they are Christ-centred, they do gospel-sharing and engage in other forms of prayer.
Catholic – they welcome everybody, they are not exclusive by age or interest etc.
Apostolic – they serve and evangelise (mission in action).
All four characteristics must be present for the group to be a NCC.
Neighbourhood Christian Communities are basic Christianity. Members can devote their lives to forming them and know that they are building something that will last.
Our Vision
To make St Bernadette Neighbourhood Christian Communities an integral part of our Church and its people, united with the parish and with each other, living their faith in a communion of communities.
Purpose of NCCs in the St Bernadette Parish
A NCC is not a Church Ministry. They are Christ-centred communities, approved and encouraged by the universal Catholic Church. These communities are a sign of vitality within the Church, an instrument of formation and evangelization, and a solid starting point for a new society based on 'civilization of love.'
"So that all parishes of this kind may be truly communities of Christians, local ecclesial authorities ought to foster...small, basic or so-called 'living' communities, where the faithful can communicate the word of God and express it in service and love to one another; these communities are true expressions of ecclesial communion and centres of evangelization, in communion with their pastors…"
- Pope John Paul II, (The Lay Members of Christ's Faithful People).
(http://www.presentationministries.com/brochures/IntroCommunity.asp#0)
NCCs at St Bernadette Church
NCCs are typically a group of parishioners that live nearby (within the same housing cluster or within a cluster of nearby blocks). They are a group of about 3 to 5 (and up to 20 people) that meet once a month in each other's homes.
In a large group, not all can turn up for the meetings and typically about 6 - 10 people are present at monthly meetings. There is no formal group structure or leader and the group is led by facilitators who surface with the grace of the Holy Spirit.
NCCs within the parish of St Bernadette Church are a communion of communities well grounded in the catholic sharing method. When the NCC meets, the facilitator goes through the several sharing method with the group which entails the following:
Inviting the Lord in a prayer.
Reading a text from the Bible.
Picking out words from the Bible passage and meditating on them.
Keeping silent & allowing God to speak to the participants.
Sharing what the participants have heard in their hearts.
Discussing the tasks which the group is called to do.
Praying spontaneously (ending with a prayer or hymn)
"There are 4 NCC (Neighbourhood Christian Community) groups at SBC. If you would like to attend any group to find out more about NCC, contact details are as follows:
NCC 11- Ganges Avenue, Havelock Road, Bukit Ho Swee Area.
Contact person: Sr. Mary Chua
Email address: marychua.fmm@gmail.com
Date & Venue of monthly meeting: rotated among homes.
NCC Jervois- Jervois Road, River Valley Road Area
Contact person: Joseph Chew
Email address: joechew@starhub.net.sg
Date & Venue of monthly meeting: rotated among homes
NCC 24- Grange Road, Tanglin Road Area
Contact person: John Kwik
Email address: kwikwb@yahoo.com
Date & Venue of monthly meeting: rotated among homes
NCC 15- Tiong Bahru Road, Jalan Bukit Merah Area
Contact person: Pat Chan
Email address: chan_ptrc@yahoo.com.sg
Date & Venue of monthly meeting: rotated among homes
If you do not use email, please leave name, contact number and address at Parish Office. Appropriate contact person will get in touch with you."