Phone:(65) 6737-3529
Email: stbern.sg@gmail.com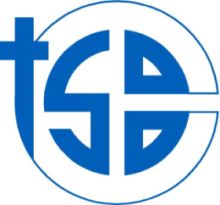 Mission
To evangelize people through sharing the Word of God or to foster deeper devotion to Mary among all peoples especially those who are in the Catholic faith.
To increase personal holiness of each member through imitation of the virtues of Mary.
To extend our hands and service to the poor and needy.
Works and Activities of the Legion
1. Weekly meeting every Sunday 11.00am – 12.30pm.

2. Aged and disabled homes visitation and hospital visitation:

St Joseph Homes for the Aged in Boon Lay
Cheshire Homes for Disabled in Serangoon
Gift of Love Homes Marymount convent

3. Give advice to those who are in distress.

4. Participate in Parish activities.

5. Participate in religious activities of CMIP (Commission of Migrant and Itinerant People) and FCCS (Filipino Catholic Community of Singapore).
Yearly Functions of the Legion
1. Annual General Reunion – month of December
2. Indoor function – month of September
3. Outdoor function – month of October
4. ACIES – Consecration of Mary – month of April
5. Praesedium Anniversary – month of January
It is an international association of Catholics who, with the sanction of the church and under the powerful leadership of Mary Immaculate Mediatrix of All Graces, have formed themselves into a Legion for service. The objective is the Glory of God and this is achieved through holiness by prayer and apostolic works (bring God to others).