Phone:(65) 6737-3529
Email: csb.secretariat@catholic.org.sg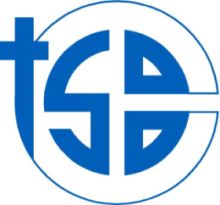 THE CHURCH IS RE-OPENING FOR PRIVATE WORSHIP
Starting this Monday June 22, 2020
To ensure that we continue to adhere to the COVID-19 Safe Distancing measures, the Parish is implementing a system to ensure that we don't form an excessively large crowd within the Church compound.
To allow as many people to partake in this time of prayer through the expostion of the Blessed Sacrament, you are encouraged to register for only ONE booking per week. Until we can expand our resources to allow for extended hours, we seek your patience and understanding. Before you register, please do take note of the following guidelines.
Opening Hour:
Mondays to Saturdays: 11am - 1pm and 5pm - 7pm.
Sundays: 9am - 1pm
Each prayer slot is for 30 minutes, starting from the scheduled time.
Each prayer slot may consist of a maximum of FIVE people from the SAME household, including the applicant. Please bring your NRIC or Personal Identification (with registered address) for verification purposes.
Please ensure that you are able to provide proof of registration. A soft-copy/print-screen of the confirmation e-mail would suffice.
Do note that compulsory safe-Entry check-in/check-out, travel decalarations and temperatur screening will be carried out by our Church volunteers. We seek your patience and cooperation.
Other Information
Entry into the church is only via gate 3 (pedestrian side-gate).
No walk-in is allowed. Registration is needed for entry into the church premises for private worship.
The church car park will remain CLOSED. You will need to find alternate parking if you are driving.
Please ensure you always wear a mask and practise the necessary safe-distancing measures.
Please do not congregate or loiter around the church premises before/after your prayer slot.• Please stay home if you are on home quarantine orders/stay home notice or if you are unwell.
Safety management officers will be on duty to facilitate strict adherence to safty measures.We seek your cooperation and understanding.
To register for a slot, click on this link and follow the instructions:
https://calendly.com/sbcyouthsg/st-berns-private-worship
Let us make our church a safe place for everyone! Thank you for your prayers and support. God Bless!