Phone:(65) 6737-3529
Fax: (65) 6737-8658
Email: stbern@singnet.com.sg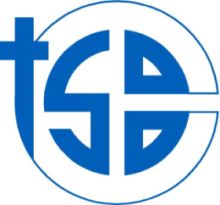 PARISH MISSION
Towards SBC being a particpatory church in which everyone is co-responsible for the overall care of the parish and shares in the mission of Christ.
CHURCH SCHEDULE
English Mass
Mon to Sat: 6.30am & 6pm
Sun: 9.30am, 11.15am, 5.30pm

Chinese Mass
Sunday: 8am

Indonesian Mass
2nd & 4th Sunday of the month: 3.30pm

Filipino Mass - note change wef Sep 2016!
1st Sunday of the month: 2.15pm

Confession Schedule
Sat: 5.30pm
Sun: 7.45am, 9am, 10.30am, 5pm

Gift Shop
Sat: 5pm - 7pm
Sun: 9am - 12pm, 5pm - 7pm

Parish Centre
Mon to Sat: 10am - 9pm
Sun and Public Holidays: 7:30am - 7:30pm

The Adoration Room
Open 7am to 10pm daily
Close every Sat 10am -12 noon for cleaning
OUR PRIESTS
Rev Fr Eugene Chong
Tel: (65) 6737 3529

Rev Fr John Baptist Tou
Tel: (65) 6737 8357

Rev Fr Patrick Goh
Tel: (65) 6235 3112


click here for more information about our priests.
OFFICE
Tel: (65) 6737 3529
Fax: (65) 6737 8658
Email: stbern@singnet.com.sg


Secretary/Web Administrator
Joseph Tan

Parish Coordinator
Jessica Liang

Youth Coordinator
Timothy Tan

Asst. Youth Coordinator
Leonard Cheah
Travel Directions to the Church
HIGHLIGHTS FROM OUR WEEKLY BULLETIN
HELPLINES
Spiritual Direction - Seeking to find the presence of God in your life? Spiritual direction available by appointment.
Email: CitySpDs@gmail.com

Alcoholics Anonymous - Help in overcoming alcoholic addiction available every Tuesday 7.00pm.
Call 9053 1764.

Weeknight Counselling Service by Family Life Society's Counsellors (not from the parish).
Call 6382 0688 for appointment.
REGULAR EVENTS
Infant Baptism
First Sunday of the month at 12:15pm. (unless otherwise announced).
Preparation for parents and godparents:
Sunday before the baptism at 12:15pm.

click here for Registration Form for Infant Baptism.

click here for more information about infant baptism.

Children of Hope (CHILDREN'S EUCHARISTIC ADORATION [CEA] - refer to THE VOICE.

Chinese Faith Community
Mon 7.30pm-9.45pm
at Parish Hall.

Divine Mercy Devotion
Tue 7.00pm-8.30pm
at The Adoration Room.
There will be no Divine Mercy devotion if a Public Holiday falls on a Tuesday.

Evening Rosary
Wed 7:30pm-8pm
Recitation at the Grotto.

Prayers@Wake
Pray for the souls of all the faithful departed.
Every last Wed of the month at 8.00 pm GA Lounge.

Ladies Group
1st Thurs of every month
10:30 am, AVA Room.

Youth Ministry Adoration and Prayer time
Every Friday, 8.00 pm at the Adoration Room.

Free Coffee & Tea
Sundays from 9am to 12.30pm at the Canteen
ADVENT PENITENTIAL SERVICE AT
ST BERNADETTE
12 Dec 8PM
***
CHRISTMAS MASS SCHEDULE
Sat 24 Dec
9:30PM and 12 midnight
Sun 25 Dec
8AM (Mandarin)
9:30AM, 11:15AM
3PM (Indonesian)
5:30PM
Mon 26 Dec (public holiday)
8AM; no evening Mass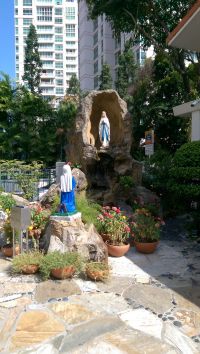 The Grotto of Our Lady at the Church of St Bernadette